Are You Retirement Ready?
We help you make the best possible financial decisions for your investment planning and retirement.
Delphi Wealth Partners: providing independent financial services —Certified Financial Planner™: CFP®, CRPC®, APMA®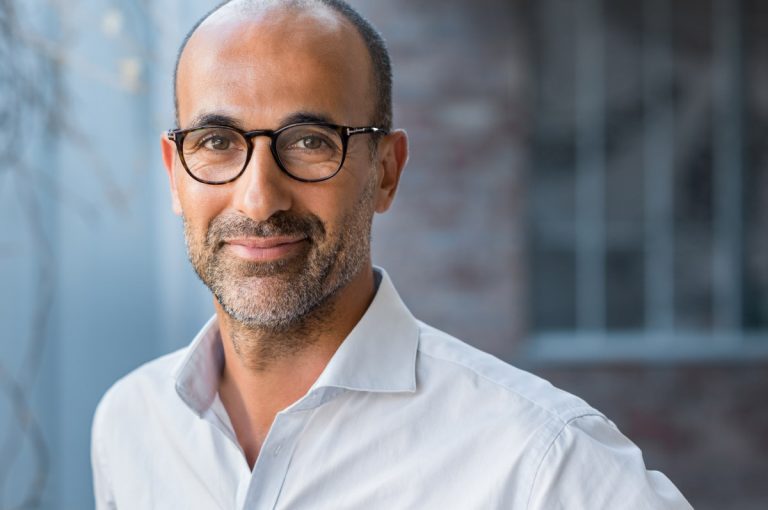 Grow the wealth you need to achieve your dreams. Save for retirement or your children's education. Rest easy with sufficient assets. Buy a vacation home. Whatever you want out of life, you need a plan to attain it.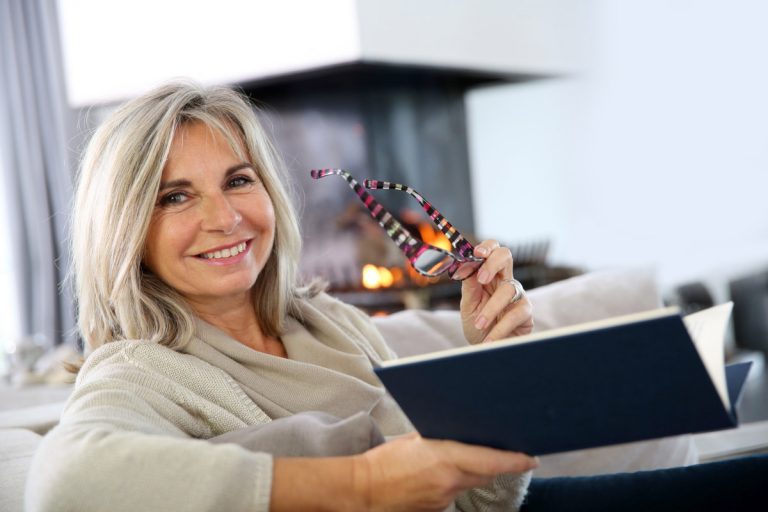 You've worked hard throughout your life to make good decisions, live on less than you make, and save for a rainy day. Now the world is more dangerous than ever. You want to protect the wealth that fuels you and your family's dreams.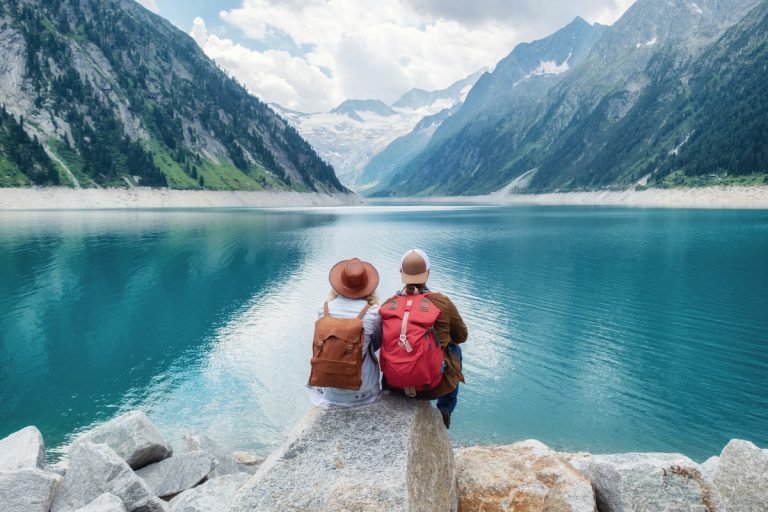 Foresight and planning allows you to leave the legacy you want, so your family and future generations can thrive.
Volatile Markets Make Planning & Investing More Challenging
Are you too afraid to enjoy your life now out of fear you'll outlast your money?
We understand your concerns. We demystify the balance between risk and return and work with you to find the right strategy for your retirement and investments. You'll rest easier knowing you've planned properly for your future. We're an independent, fee-based consultancy because we believe your investments should be driven by what's right for you, not by who pays us a commission.
The Delphi Wealth Partners 3-Step Plan
We begin with a scientific process and apply it to financial planning.
Discover Your Dreams
What's important to you? What do you want your future to be? Together we'll discover and clarify what you want—and what you don't—for your ideal retirement.
Research, Set Goals & Plan
We gather data to find out how to make your dreams a reality. Together, we develop a comprehensive plan with written recommendations and then implement it to help you reach those goals.  
Track & Adjust
We monitor your progress to make sure you stay on track. We make adjustments when life or your priorities change.  
Who are our clients? They look a lot like you!
Here are a few different examples that prompted our clients to ask us for help with their retirement planning and investments, and how we satisfied their needs.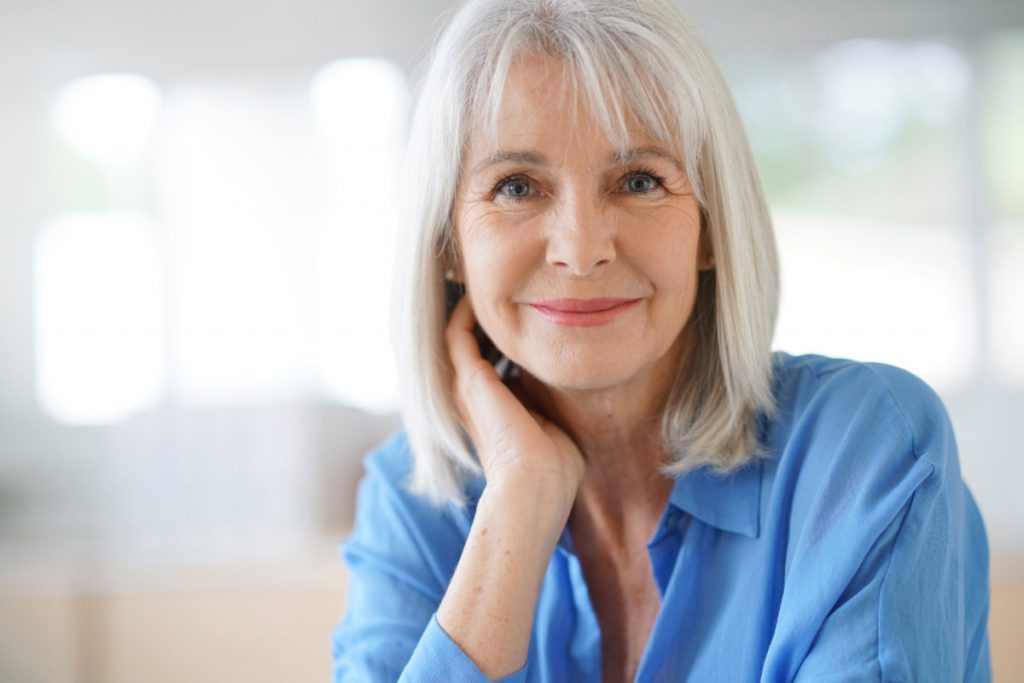 A widow worried whether her investments were enough to overcome inflation and health care costs as well as continue to safely help with her grandchildren's education.
When our client lost her husband, she probably wasn't thinking about losing his social security check, too. Fortunately, we did. We already had a plan to replace that income. We reallocated some of her investments to replace that lost income stream and made adjustments because of the changes to her tax bracket. We already identified what other resources would be tapped if and when she requires additional health care assistance. We also made sure she could still pay for her grandchild's education without jeopardizing her own needs. She can sleep easy at night, secure everything will be o.k., and what needs to be done, we will do together.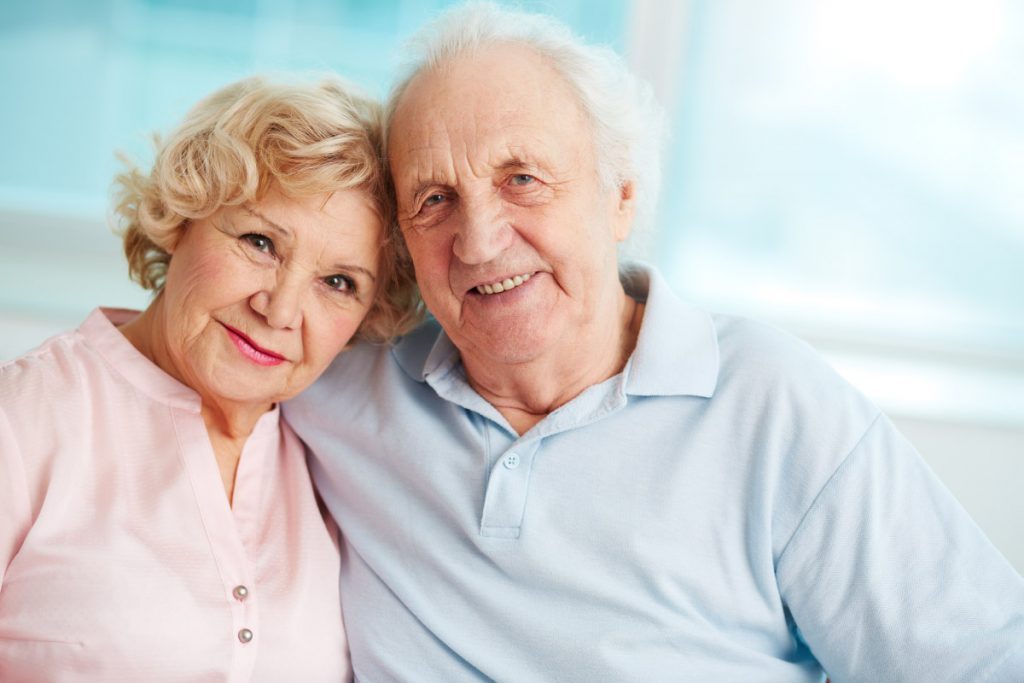 A senior couple wanted trustworthy, understandable explanations given in person, not by a website.
In this era of everything electronic, we enjoy connecting in real life with our clients throughout the year. We consider our clients part of our extended family in Grand Junction, Colorado and regularly schedule client visits in our former homes of Vancouver, Washington and Portland, Oregon. In this couple's case they also enjoyed lower fees, greater transparency thanks to our non-commission, fee-only based service, with better income investment returns, less affected by market volatility.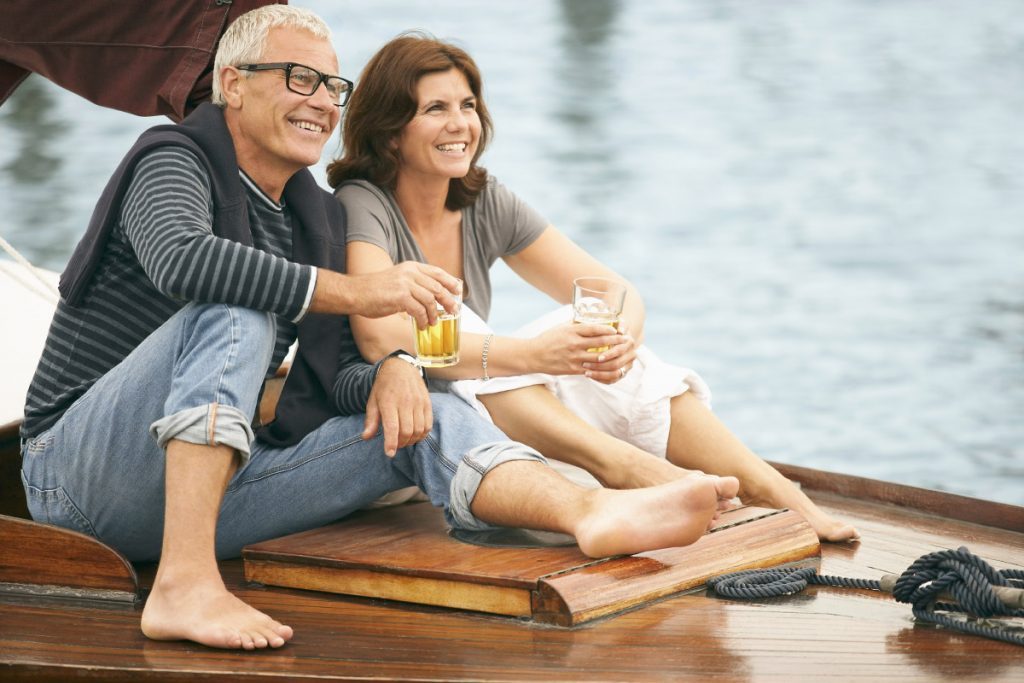 A couple in their 50s rarin' to retire early
This couple wanted to sail halfway around the world while they were young enough to do it. They needed enough to live out this dream and enough to retire on when they returned. We set up a plan to access their retirement fund early without early withdrawal tax penalties, while ensuring their long-term investment strategy still offered a mix of growth and income generation. By taking advantage of an integrated tax strategy into their investment plan, they were also able to use their low income years to move money in their Roth IRAs, tax-free.   Now back from their travels, they can take money out of their retirement accounts with a much smaller tax burden.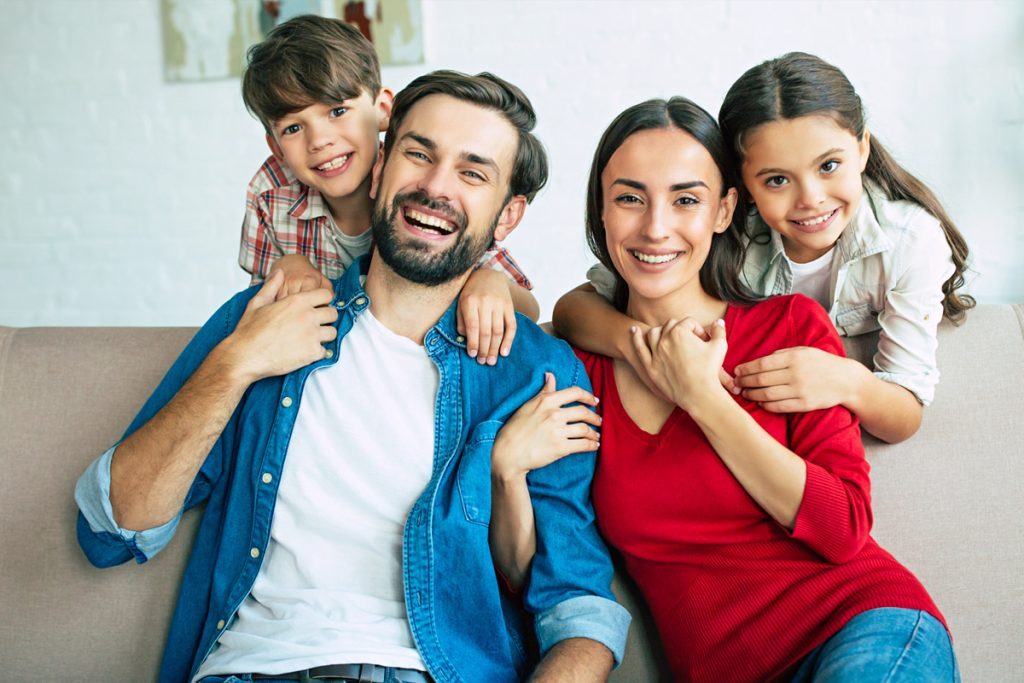 A fast-track, technology-savvy couple wants their financial plan at their fingertips.
With two careers and a growing family, these clients needed to be sure they were maximizing their work benefits, saving in the right places, and protecting their family. They are on track to grow their wealth while also funding their dream vacations and making education investments that will securely set their kids ahead of the curve.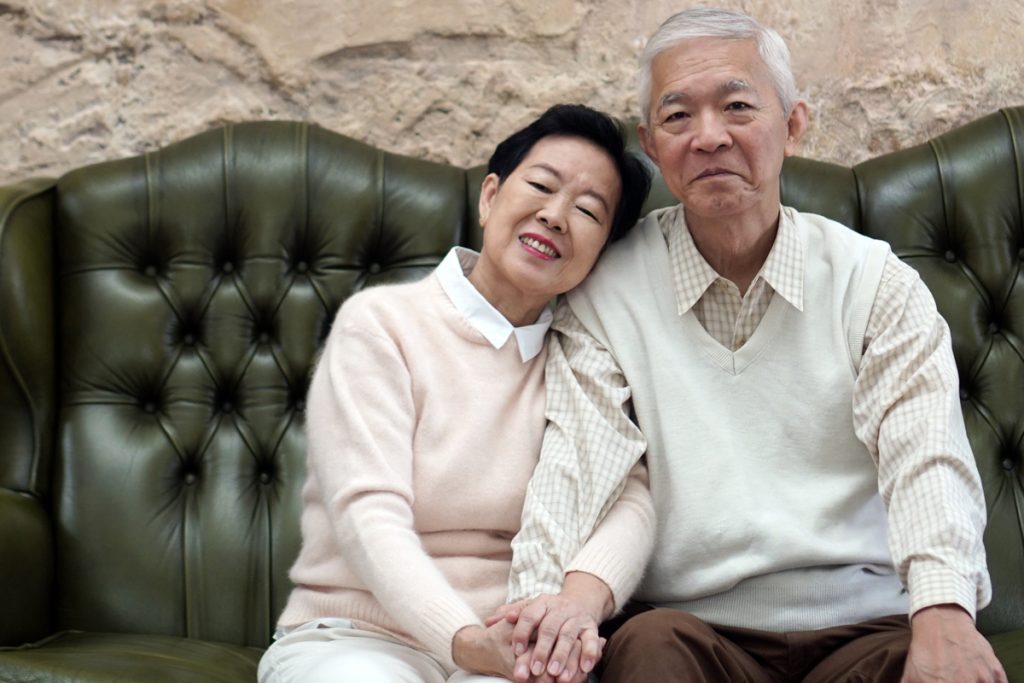 A wealthy, retired couple in their 80s needed a philanthropy and legacy plan.
Comfortably retired, their family's future and even grandkids education already fully-funded—this couple was ready for a robust philanthropic plan. By helping them set up their own Donor-Advised Fund, they were able to take advantage of forward tax planning to keep giving continuously, well after they are gone. Their kids are already helping run their community investments.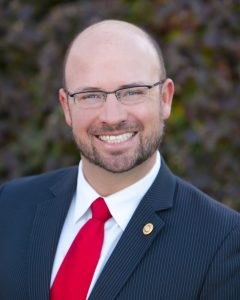 Aaron Tice's lifelong fascination for investment tracking began in 1990, when he relied on dial-up internet service to check stocks.
Before pursuing his true passion—helping others fulfill their dreams through sound financial planning and investment, Aaron tried out a variety of technical, scientific and business management roles.
When Aaron became a professional Financial Advisor in 2007, he found his knowledge and experience of complex systems and mathematical relationships provided a uniquely useful background, driving a rigorous, structured and analytical process not typically applied to financial planning.
Focusing on comprehensive individual financial planning and investment advice, Aaron is a credentialed Certified Financial Planner™, Accredited Portfolio Management AdvisorSM, and Chartered Retirement Planning CounselorSM.
With a keen desire on offering truly independent financial services, in 2015, Aaron founded Delphi Wealth Partners. Delphi Wealth Partners serves a growing base of satisfied clients in Colorado, Washington, Oregon, Texas and Arizona.
Our Promise To You As a …
You can move your managed assets at any time for any reason. We have to earn your business everyday.
If you gazed into a crystal ball … on the eve of the Great Recession and could see what would happen over the next 10 years, would you successfully guess which asset class outperformed all others?